Andrea Kluge, Freelance Writer and Content Marketer
for Dental, Healthcare and Professionals 
Need content from a freelance writer who knows your industry and your audience?
I am a freelance writer and content marketer specializing in dental and other healthcare industries. I also work with a range of professionals in private practice and have more than 30 years' experience marketing for both B2B and B2C companies. What can I offer you?
Custom content that strikes the right notes in your audience
A freelance writer ready to hit the ground running with no muss, no fuss, for you.
On-time delivery of your content, every time
Relief for overloaded marketing executives with strained resources or backlogged projects
Friendly, dependable service
I've written and had published articles for trade publications such as U.S. Business Review, Receivables Finance Technology and Community Transportation. I've also authored the e-booklet 33 Tips to Reclaim a Good Night's Sleep.
Whether you need a one-time writing assignment or ongoing work, let me take some work off of your plate. If you are uncertain as to what you need, I can help there, too. Let's talk. Contact me.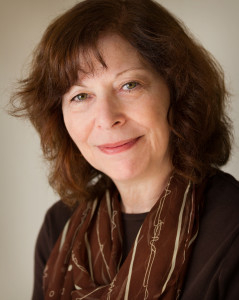 I offer writing and ghostwriting services for:
Browse the Portfolio page for samples of my work and the testimonials below or my Testimonials page.
Let's talk and see how I can help you and your business. I am located in the Greater Los Angeles area. Contact me.

"I've had the pleasure of working with Andrea on many projects. No matter what I throw at her (and I do throw some complicated stuff!) she is able to adapt to the situation and turn out a terrific product. I've used her for everything from book editing to postcard copy and consistently get a professional product.

Yes, Andrea knows marketing. Yes, she is an excellent writer. However, probably the highest praise I can give her is that she cares. She really wants to do a good job and wants to do it right. As a marketing consultant and a writer myself, I've hired many, many people. I can say with confidence that Andrea is among the small handful of writers who are most committed to really discovering what I need and want and then going the extra mile to honestly deliver it.

And, in a business where nuances are king—where details make or break success—this really matters."

"Andrea is AMAZING to work with! She's insanely talented at her writing, GREAT at time management and meeting deadlines, and always enthusiastic about her work. She knows how to pair words together perfectly to really make a story come to life – even on more bland topics she knows how to make it exciting and put a special spin on it that makes it relevant and useful to our audiences. We've used her for several whitepapers and they have all been well-received and successful in helping us generate new leads and business while establishing our brand as a thought leader in the industry. As the Director of Communications at my company I have worked with many outside writers and must say that Andrea is hands-down the best to work with – she's talented, thorough, timely, and well-informed. Thanks Andrea for all that you do!!"

"I'm pretty busy and the task of putting together a much needed brochure had become onerous at best. While I had roughed out the information, I needed research done that quoted recognizable sources to validate my information and support my approach. Andrea provided top-of-the-line service both in speed and usefulness of information. She was able to understand what I was trying to get across and her intelligent and poignant contributions to the brochure turned it into what I consider a masterpiece. Thanks so much, Andrea — I'd recommend you to anyone and everyone."